This recipe is one taken from those that use ingredients mentioned in the top 10 most commonly wasted foods list. It's something yummy, low cost and adaptable based on taste and what you have in your fridge already.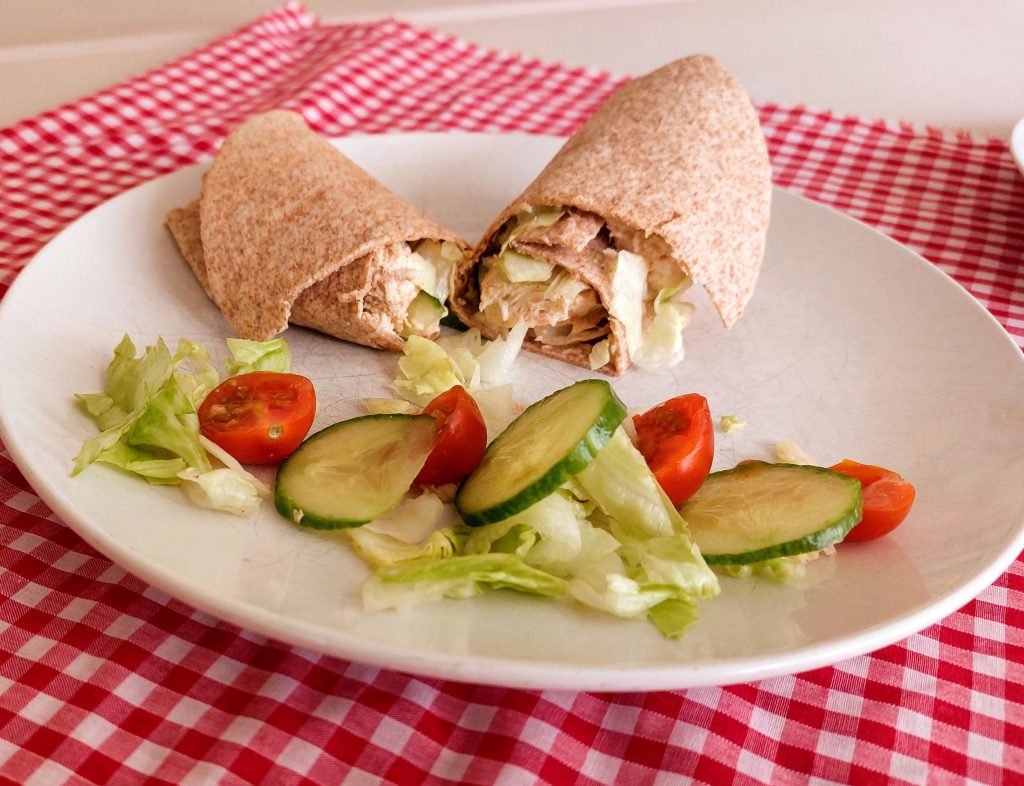 Ingredients 
1 tablespoon low-fat Greek style yoghurt 

 

1 teaspoon of curry powder, to taste 

 

Large pinch of chilli powder, to taste 

 

85g cooked chicken breast, chopped into small pieces 

 

1 large wholemeal wrap 

 

Small wedge of lettuce, to give 2 tablespoons when shredded 

 

3 slices of cucumber, chopped 

 

1 slice of pepper, chopped

 
Method 
Mix the yoghurt and spices to taste and add the chicken. 

 

Spread the chicken mixture on the wrap, then sprinkle on the lettuce, cucumber, and pepper. 

 

Fold opposite edges of the wrap, to keep the filling in, then roll up and cut in half.

 
Top tips: 
Great way to use leftover roast chicken!

 

Try other salad vegetables – grated carrot and chopped celery work well too.

 

Use meat substitute and/or add beans or extra vegetables

.
Find us on Facebook
Leave your feedback, ask questions or find out about the latest recycling news, events and free courses around Leicestershire
Find Us