Submitted by Deb from Melton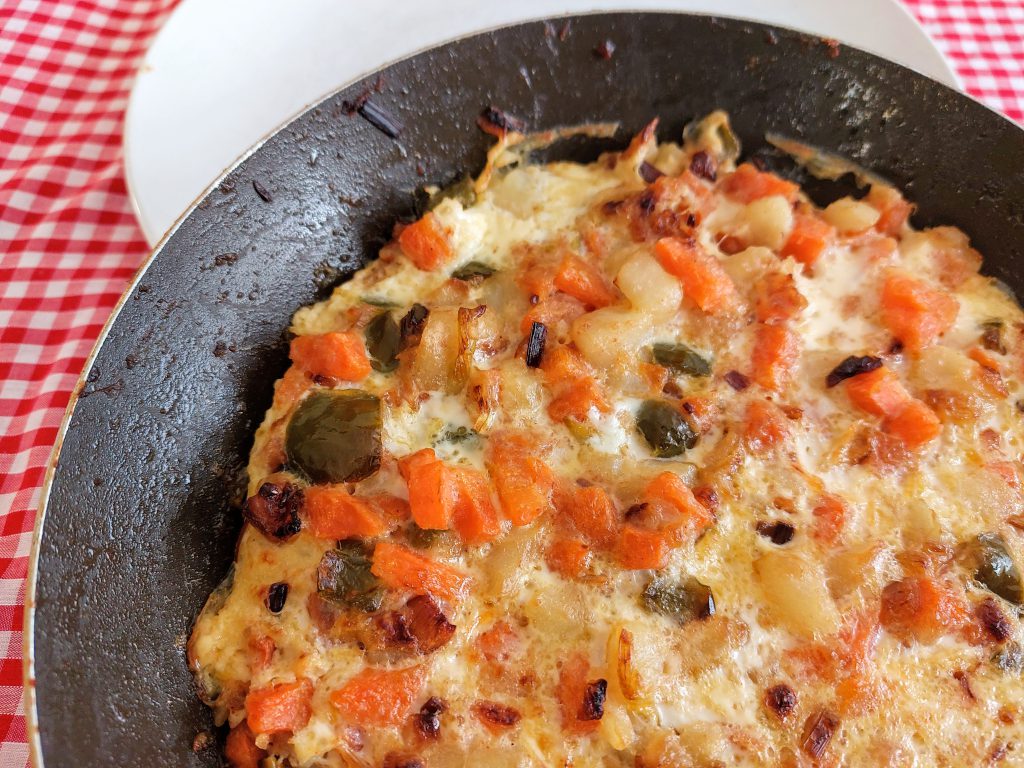 Food waste fact: Did you know each day in UK homes we throw away approximately 4.4 million whole potatoes and 3.1 million glasses' worth of milk (Source: WRAP).
Ingredients 
Potato (peeled, diced small)

 

Milk

 

Eggs

 

Onion (peeled, sliced/chopped)

 

Any leftover vegetables like a few frozen peas, a mushroom, a clove of garlic, a tomato

 

Oil / margarine / butter for frying

 
Method 
Cook the potatoes in boiling water for 5 minutes then drain.

Heat the oil in a frying pan, then add the onions and potatoes and fry until golden (You can add any other leftovers at this point, such as a few frozen peas, chopped garlic, herbs, cubed bits of cheese, that leftover bag of unfinished spinach, a chopped tomato, in fact – almost anything works!)

 

Reduce the heat and cover with the lid.

 

Beat at least 2 eggs with a little milk.

 

Pour the egg mixture over the pan of potatoes/onions etc. Do not stir.

Put the lid back on and turn off the heat and leave for a minute or two to cook from the residual heat.

Remove the lid and place the pan under a grill until the dish begins to rise and become slightly golden.

Serve immediately. Add sauce or season to taste.

 

For added sides, toast some bread then rub a raw garlic clove over the toast for instant garlic toast!
Find us on Facebook
Leave your feedback, ask questions or find out about the latest recycling news, events and free courses around Leicestershire
Find Us