This recipe was the winning recipe for the competition within Leicestershire County Council and was submitted by Abena.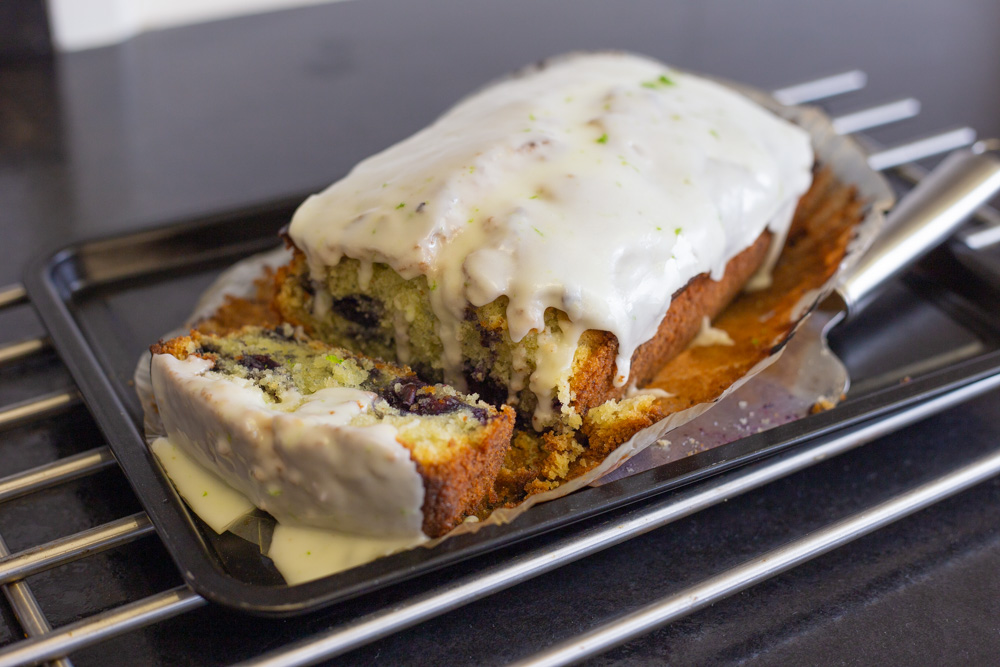 This recipe was submitted by a representative of Leicestershire's Community Fridge Network, who often have surplus limes available to collect free of charge. If you're interested in finding out more about community fridges, why not visit Hubbub's webpage to find your nearest community fridge.
Top tips:
Add blueberries if you like, for a lovely burst of flavour. Alternatively, you can use any soft berries like blackberries or raspberries. 

Limes can be switched for lemons – whatever citrus you have available.

The icing can be a more luxurious buttercream or a simple, zesty glace icing, both equally delicious!
Using an oven, this takes 50mins to cook. This can be reduced by cooking in two smaller tins or even cupcake cases. Adjust cooking time as necessary.
Ingredients 
200g baking spread or unsalted butter

 

200g caster sugar

 

200g self-raising flour

 

4 medium eggs

 

Zest of 1 lime

 

(Optional) 200g fresh/frozen blueberries, mixed with 1 tbsp flour 

 
For the icing: 
Buttercream:
125g unsalted butter at room temperature

 

250g icing sugar

 

Juice of 1 lime

 

Extra blueberries &/or lime zest to decorate

 
If doing a lime glace icing:
125g icing sugar
Juice of ½ lime
Extra lime zest
Method  
Preheat the oven to gas mark 4/180c fan and line a 1kg loaf tin with parchment or grease well and dust with flour. If using cupcake cases, line cupcake tray with paper cases and turn oven to 160c / gas mark 3

Place all the ingredients in a bowl and whisk until well mixed and smooth 

 

Add flour-dusted blueberries if using and fold into mixture

Put in your desired tin and bake for 50-55mins in a loaf tin or 18-22mins in cupcake cases

Leave to cool 

 

Whilst cooling, make your desired icing
Buttercream
Mix butter in a bowl until soft and smooth 

 

Add icing sugar and beat thoroughly 

 

Add lime juice, a little at a time, until reached desired consistency

 

Spread over cakes, decorating with extra blueberries and lime zest 

 
Glace icing
Sift icing sugar into a bowl and add lime juice, a little at a time, until smooth and runny, like thick custard. If you add too much lime juice, you can add more icing sugar until perfect consistency is reached 

 

Spread over cakes and decorate with lime zest
Find us on Facebook
Leave your feedback, ask questions or find out about the latest recycling news, events and free courses around Leicestershire
Find Us