Be plant wise: Prevent invasive and non-native species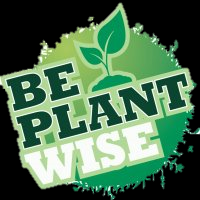 What are INN's? An invasive and non-native species (INN's) is a species that has been introduced into the country by human intervention (either deliberately or accidentally) since the end of the last ice age (approx. ten thousand years ago). These species are having a detrimental impact on the economy, wildlife, and habitats of Britain.
What is the threat? After habitat loss, invasive and non-native species are the second biggest threat to biodiversity worldwide, and on islands are the biggest threat.  There are already many invasive and non-native species in Great Britain and the number becoming established causing a significant increase in sightings. Climate change may also allow species that are currently benign in Britain to become invasive.   The cost to Britain is at least £1.7 billion per annum!
How to record and report Invasive and Non-Native Species (INN's) and any other wildlife sightings? Members of the public can help by submitting sightings of any invasive and non-native species they may encounter locally, much like they do with normal wildlife. Usually, wildlife sightings are submitted to the Local Environmental Records Centre (LERC) and this data is then shared with national schemes in most instances.  For information on submitting wildlife sightings locally, please visit the LERC website. It is important to record any sightings of native or non-native wildlife as it allows us to monitor any changes and help to safeguard other habitats and species that may be at risk to development, and/or pose a biosecurity risk such as INN's.
One way the public can help specifically with INN's monitoring is by recording 'alert species' as early identification of these could help to prevent future problems from developing. Great Britain (GB) Alert species are signified on the national INN's website by a red triangle, and the list can be found on their website. Examples of current alert species in Great Britain include the Asian Hornet and the Ruddy Duck. The Species Portal provides access to distribution data for over 3000 non-native species in GB as well as additional information such as place or origin, date of introduction and methods of introduction. Reporting alert species early can often help with early preventative action and future monitoring to safeguard our native ecosystems. Recording INNs can help us to understand how many of these species are present in Great Britain, and the rate at which they are spreading.
Where to send your records? You can record any invasive and non-native species online through 'I Record'. This is the wildlife recording platform that the INN's website uses specifically when asking the public to submit any INN's sightings or species alerts. Please include a photograph of your sighting if you have one to help with identification. These records are shared with LERCs over time but are primarily used for national monitoring.
Generally, it is good practice to record any wildlife sightings using your LERC in the first instance. But regarding INN's specifically we would recommend using the national platform for INN's too as this can help issue new 'species alerts' faster. Don't worry if you feel this is duplicating records, these will be filtered out.
How can I help?
There are multiple types of INNs and associate threats, however garden waste and horticulture are one of the largest contributing factors. You can be 'Plant Wise' by following these simple steps:
Reporting & recording INN species encountered locally using 'I Record'.
Biosecurity in the field – taking steps to make sure that good hygiene practices are in place to reduce and minimise the risk of spreading invasive non-native species (e.g., washing down boots and equipment between site visits etc)
Never take plants from the wild!
Research garden plants before you buy them to make sure they are suitable for your needs, easy to dispose of, and won't be invasive.
Keep your plants in your garden – don't plant them, or allow them to grow, in the wild.
Dispose of your unwanted plants, roots, weeds, seeds, and seed heads responsibly (Compost with Care).
Plant Wise is a campaign part of INNs relating to biosecurity controls in the garden. Additional resources can be found on the Non-Native Species website.
Find us on Facebook
Leave your feedback, ask questions or find out about the latest recycling news, events and free courses around Leicestershire
Find Us