Recycle Week 2023
October 16, 2023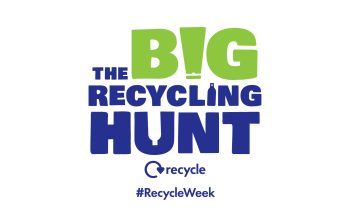 From Monday 16 October to Sunday 22 October 2023, Leicestershire County Council are supporting Recycle Now's Recycle Week campaign. Recycle Week is a national annual campaign which aims to raise awareness of the importance of recycling at home.
The theme for this year's Recycle Week is 'The Big Recycling Hunt' which focuses on the items that can be recycled but are commonly missed from kerbside recycling bins.
We're talking empty bean tins after a full English.
Cleaning bottles after their final spritz.
Takeaway trays from last night's tikka masala.
Shampoo bottles after rinse-and-repeating.
And all those yoghurt pots, butter tubs, food tins and plastic meat trays that we've emptied along the way.
Recycle Now have also got lots of fun activities for children and families to engage with in class and at home. To see how you can get involved take a look at The Big Recycling Hunt action pack.
The Waste Initiatives Team and Environment Action Volunteers will be out and about across Leicestershire during Recycle Week to talk about recycling with residents and answer any questions you may have about the topic. You can find out where we'll be and when by taking a look at our what's on page.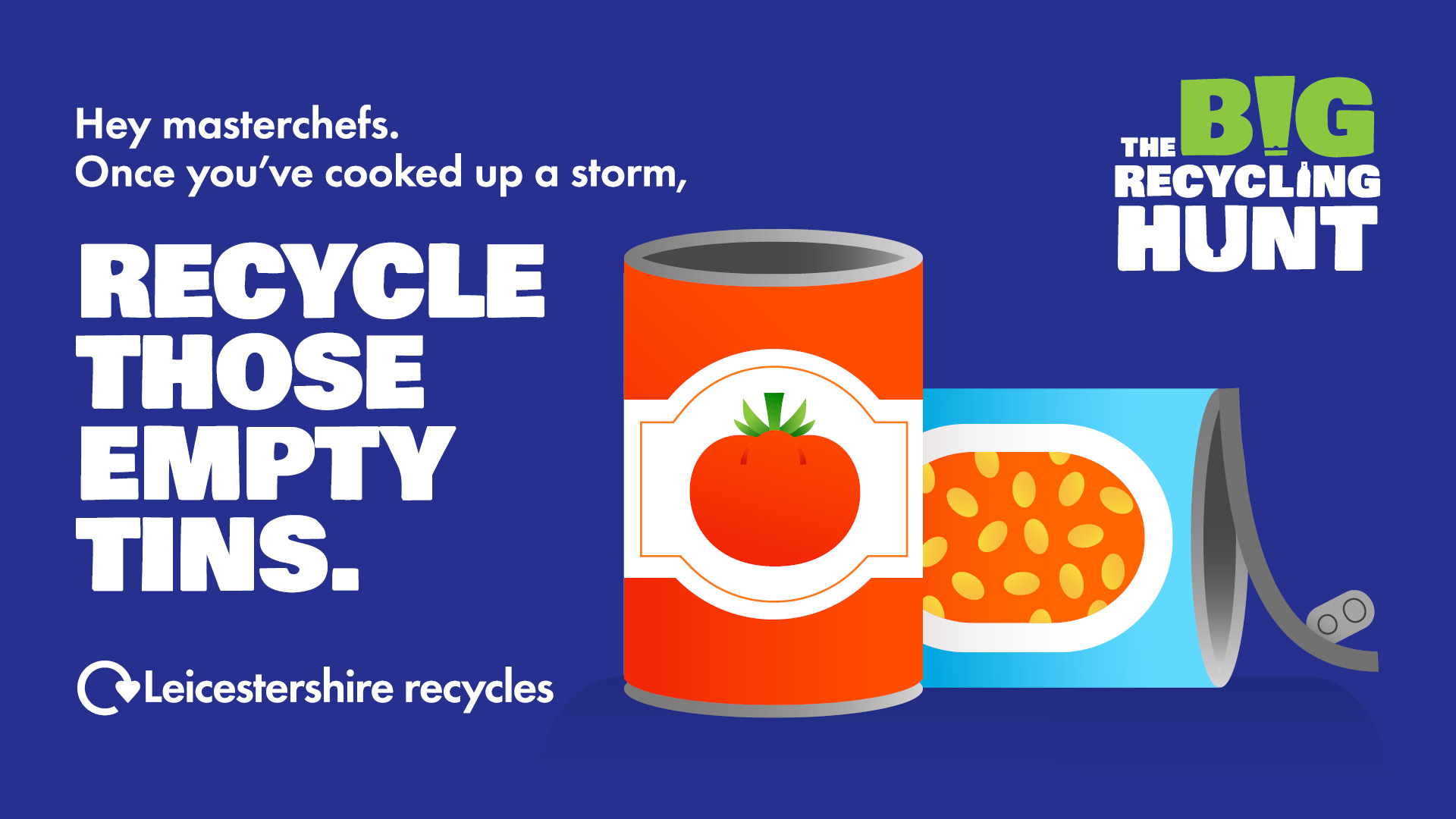 Some of our best tips for recycling are:
Your kerbside recycling should be clean and dry, so make sure to empty food and drink containers, give them a quick rinse and then leave to drain before recycling.

Put lids back on to jars and bottles before popping them in your recycling bin.

Don't forget to recycle items from all rooms in the house – including cleaning product bottles, toilet roll tubes and kitchen foil.

Nappies and food waste don't belong in the recycling bin and should be placed in your general waste bin.

Textiles can be taken to a charity shop or clothes bank.

Batteries should go to a battery collection point.
For more information on what you can and cannot put in your kerbside recycling bin across Leicestershire (excluding North West Leicestershire) visit our items for recycling page.
Find us on Facebook
Leave your feedback, ask questions or find out about the latest recycling news, events and free courses around Leicestershire
Find Us