Food Waste Action Week 2023
March 6, 2023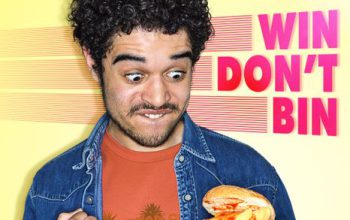 "Win. Don't Bin"
We're proud to announce that we're supporting Love Food Hate Waste's Food Waste Action Week campaign.
This year's rallying cry –Win. Don't Bin – is a week of action which brings the nation together to save time and money by making the food we already have go further.
A soon-to-be-revealed celebrity ambassador along with a team of exciting influencers will be occupying the internet and shining a light on how the correct storage of food can provide a second (or third!) meal for free.
Throughout the week we'll be posting fun and informative content on our socials and maybe even a competition or two so there's even more chance you could feel like a winner!
Get involved. Find out how you can save time and money.
Take the quiz at lovefoodhatewaste.com/fwaw
Taking action to reduce food waste at home is simple, and could save the average family over £700 a year. Food Waste Action Week is a great opportunity to make a few simple changes to your food routine and make a saving.
UK consumers waste an astonishing £14 billion worth of food unnecessarily each year, and the bulk of the waste occurs in our homes.
By reducing food waste and making more of the food available to us, we need to buy less food – which is where the savings come from. Cutting your food bill isn't the only potential benefit, by shopping less, and by being smart about what and how much you food you prepare and cook, there's potential to save time and reduce your fuel bills too.
Find out more on our Love Food Hate Waste pages.
Find us on Facebook
Leave your feedback, ask questions or find out about the latest recycling news, events and free courses around Leicestershire
Find Us