Disposal guidance for upholstered seating
December 29, 2022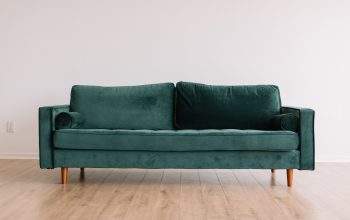 Following direction from the Environment Agency, the collection and disposal of upholstered furnishings will be changing at the start of 2023.
The reason for the change in collection and disposal of these soft furnishings is due to the presence of Persistent Organic Pollutants (POPs).
As a result, soft furnishings will need to be collected separately from other furniture. They will be sent for incineration, rather than to landfill sites, due to the potential of POPs leaching into the environment.
How does this impact me?
Residents
From 1 January 2023, Bottesford, Somerby and Lutterworth recycling and household waste sites will not accept upholstered furniture. All other recycling and household waste sites in Leicestershire will be accepting this material but will have a limited capacity.
When disposing of any upholstered seating, please check your local recycling and household waste site collects this type of furniture before visiting. On arrival at the site, ask staff where to place items as they will be collected separately from bulky waste.
Please see the list of examples of upholstered furnishings below:
Settees, sofas, sofa beds
Armchairs, home office chairs & upholstered kitchen and dining room chairs
Futons and pouffes
Upholstered stools and footstools
Beanbags
Floor and sofa cushions
Visit our A – Z How do I dispose of… page if you require further guidance on where to dispose your upholstered furniture. Please be aware, furniture made solely from metal and wood can be recycled as normal.
For more information regarding bulky waste collections, check with your local district council.
Businesses using trade waste facilities
From 16 December 2022 we will temporarily not be able to accept any upholstered domestic seating at our Whetstone Waste Transfer Station. This includes (but not necessarily limited to) any furniture item with cushioning and padding, such as:
Sofas, settees, sofa beds
Upholstered chairs including dining/kitchen and office styles
Futons and pouffes
Upholstered stools and footstools
Beanbags
Floor and seating cushions
Charities and third sector organisations
Charities and third sector organisations are currently asked to make use of the Whetstone Waste Transfer Station site to dispose of waste items, and are unable to use other Recycling and Household Waste Sites. Please note that Whetstone Waste Transfer Station is unable to accept any upholstered seating.
Find us on Facebook
Leave your feedback, ask questions or find out about the latest recycling news, events and free courses around Leicestershire
Find Us