Have your say – Leicestershire County Councils Net Zero Strategy and Action Plan
May 13, 2022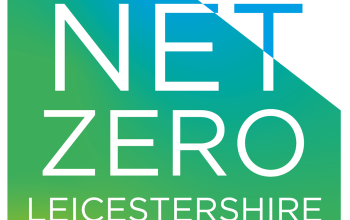 The urgent need for action on climate change has been recognised by over 170 countries globally and by over 300 UK local authorities who have declared a climate emergency.
Leicestershire County Council declared a climate emergency in 2019 and have developed a Net Zero Strategy and Action Plan which sets out the approach to delivering the Council's ambitions to achieve net zero carbon emissions in Leicestershire by 2045 or before.
The Strategy takes a long-term view – looking ahead to 2045, setting out the end goal of net zero carbon by 2045 with interim targets.
The Action Plan sets out what needs to happen across the county to both support the journey to net zero and to directly reduce carbon emissions. The Action Plan includes what the council will do and where it aims to inspire and involve others such as businesses, organisations and residents.
Leicestershire County Council is asking for residents and other stakeholders to share their views on the Strategy and Action plan in a consultation running between 4th May – 26th July 2022.
You can find additional information and participate in the consultation here: https://www.leicestershire.gov.uk/have-your-say/current-engagement/net-zero-strategy-and-action-plan-2045
Find us on Facebook
Leave your feedback, ask questions or find out about the latest recycling news, events and free courses around Leicestershire
Find Us