Take action against food waste in your home
March 1, 2021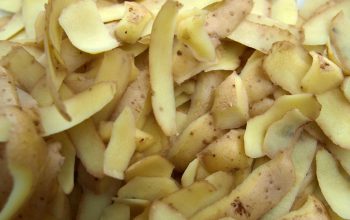 Many people don't realise how much food they actually waste at home.
In fact, the average family in the UK wastes around £60 worth of food (about 20kg) each month. That's only a few hundred grams of food waste per day, but when millions of households across the UK are doing the same thing 365 days a year it adds up very quickly. Collectively we waste 4.5 million tonnes of food each year in UK homes.
Although we can give general advice on how to tackle food waste (and we have, see below), in order to take the right actions in your home, you really need to get an understanding of what sorts of food you waste, how much you waste, when you waste it and most importantly why it goes to waste.
Food Waste contributes to climate change, wastes natural resources and money. Now is a great time to reduce food waste in your home, no matter how much or how little you currently waste. Working individually towards the shared aim of reducing food waste and its contribution to climate change will make a big difference, and the more people that get involved the better.
Find out more at: www.lovefoodhatewaste.com
If you are ready to take action on food waste, here are a few simple things you can do to get started:
Make, use and stick to a shopping list – or at least take a shelfie
Use up your leftovers / surplus foods, don't be afraid to be inventive
Share what you can't eat or store
You'll find more inspiration at: www.lovefoodhatewaste.com
If you have done all the above and are keen to do more, you could also;
Find us on Facebook
Leave your feedback, ask questions or find out about the latest recycling news, events and free courses around Leicestershire
Find Us