Recycle Week 21st – 27th September 2020
September 21, 2020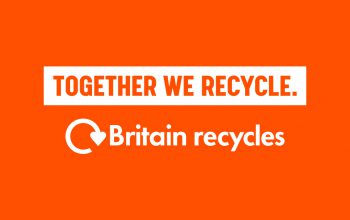 Recycle Week 21st – 27th September 2020
Thanking the Nation
This Recycle Week, Leicestershire County Council are thanking residents for carrying on recycling right, in spite of recent challenges. For showing that despite everything that's happened over the past six months, there's still one small but powerful act every one of us can perform, every day, no matter who we are, where we're from or what we do, to enact positive change on the world around us.
Now in its 17th year, Recycle Week – which will run from Monday 21 to Sunday 27 September – celebrates recycling and aims to encourage everyone to recycle more of the right things, more often. So we'd like to thank you. All of you. For making a difference and continuing to recycle, no matter what life throws in the way, and for helping to protect our nation and our planet for the future. Together.
We're also looking for residents to nominate a local hero. Is someone in your family a recycling star or have your local waste collection crew really cleaned up over the last few months? You can nominate them for a 'thank you' by telling us who they are and why they're so great by heading over to our Facebook page or Twitter feed.
To keep up the good work as well as finding out what can and can't go in your kerbside recycling bin visit here 
#RecycleWeek #RecycleRight #LeicestershireRecycles
Find us on Facebook
Leave your feedback, ask questions or find out about the latest recycling news, events and free courses around Leicestershire
Find Us