Also in Talks and Education
The Waste and Environment team offer a wide range of resources to help schools reduce their environmental impact and inspire students to think more about what happens to their rubbish.
All of what we offer is free to Leicestershire schools and academies ranging from assemblies and workshops to downloadable resources and projects including the Schools' Recycling Challenge
Our assemblies and workshops focus on ways to minimise your waste and energy usage, whether that be by reducing food waste, textile waste, composting or recycling more and we can tailor them to suit current energy, waste and recycling topics that your school may be working on.
Unfortunately, we're unable to provide face-to-face assemblies and workshops at the present time but we're currently developing pre-recorded video presentations which can be watched online during assemblies or within the classroom, for free, to pre-booked schools.
Please complete our online form here to express an interest in accessing our upcoming pre-recorded videos.  We will then be in touch to discuss your requirements further.
To find out further information and to download resources please click on the link to our page on Leicestershire Traded Services.
0116 305 7005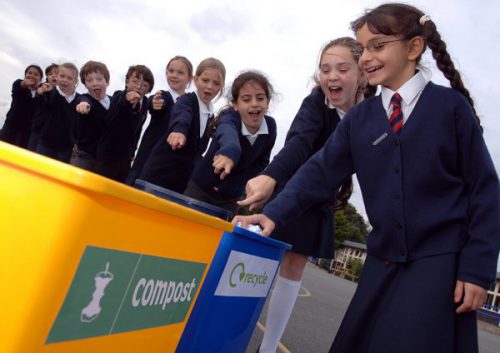 Find us on Facebook
Leave your feedback, ask questions or find out about the latest recycling news, events and free courses around Leicestershire
Find Us