Waste Watchers getting started
Welcome
Thanks for signing up to Watch your waste!
If you are reading this you've already signed up and you don't need to do anything else for now. The next thing you'll receive from us is a follow-on email containing details of the activities we'll ask you to do during week 1 of the programme. It can take a few days to get you added to our system (but hopefully it's worth the wait).
If you don't receive your "week 1" email within 7 days of registering please double check in your email spam folder. If your email isn't there, please do contact us to let us know. You can start the week 1 activities as soon as you get the email, or if you are keen, you can take a sneak peek of what's coming up here and get started now.
At the end of week 1 we will send you the next newsletter. This will contain a link to a quick online survey where you'll record which of the activities you've completed in week 1. This shouldn't take long to fill in and you can do it from your phone, tablet or a computer. It will continue this way for 4 weeks, with activities and a survey for each week. At the end of week 4 you'll get a final email with a link to a final survey. Complete that and you'll have finished the programme.
If you are a Leicestershire resident (aged 18+) you could be eligible to win prizes during your time on the programme. You'll find competition Terms and Conditions here.
You can boost your chance of winning a prize by going above and beyond the activities suggested in our newsletter. These activities aren't part of the basic programme / listed in the weekly emails, so you'll either need to get your thinking cap on or use the additional inspiration on the Watch Your Waste pages of this website (bookmark us?). Whatever food waste prevention activities you do, remember to tell us about it in your weekly survey, and if you are really keen – tell us about it on our Facebook page too.
If you are a Leicestershire resident, you'll also have the option to receive notifications about upcoming cooking classes and courses with a food waste prevention theme too.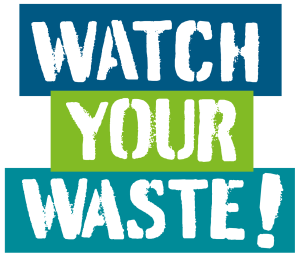 Find us on Facebook
Leave your feedback, ask questions or find out about the latest recycling news, events and free courses around Leicestershire
Find Us