Sewing workshop – Make do and mend
February 14, 2023 - 1:30 pm - 3:30 pm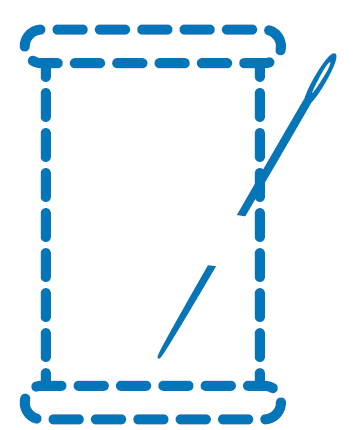 Event Location
---
Loughborough Library
Granby Street,
Loughborough,
Leicestershire,
LE11 3DZ
Course Summary
You'll develop sewing machine and hand sewing skills; learn repair techniques such as patching and darning, and how to repurpose fabrics to make new projects.
Experience/Skills Required To Join This Course
You should have some experience of hand sewing and knowledge of sewing with a machine is an advantage.
What Is The Course About?
Have you ever wondered what to do with all those holey socks? Do you wish you could reuse the fabric from those faded T-shirts? On this course, you will learn how to mend holes, repair seams and reuse garments to make useful items. You will learn how to sew on buttons and replace or reuse zips and make your contribution to clothing sustainability.
For The Session/s You Will Need:
Garments that need repair such as socks, T-shirts, dresses and trousers; clothing that is no longer wearable, and textiles such as bed linen to make new items. You will also need a sewing kit which the Tutor will advise you of before the start of the course, and matching thread for your projects. A set of pens, pencils, ruler and scissors is also useful.
Additional Costs And/Or Resources:
You'll need to bring your own sewing kit, fabrics and thread – personal choice.
To book visit Leicestershire Adult Learning Services Go Learn! website: https://lals.abscloud.co.uk/PSWebEnrolment/webenrolment.aspx?page=~/webcontrols/coursedisplay.ascx&CourseInformationID=3162
Find us on Facebook
Leave your feedback, ask questions or find out about the latest recycling news, events and free courses around Leicestershire
Find Us