Reuse Fabric – Make a tote bag
March 1, 2023 - 1:00 pm - 3:00 pm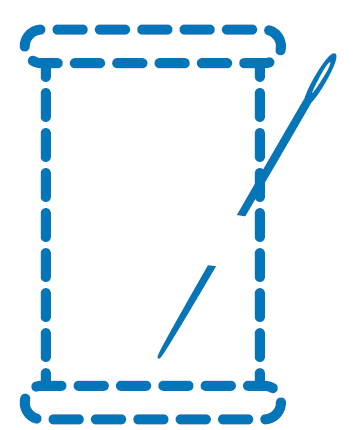 Event Location
---
Roundhill Academy
997 Melton Rd,
Thurmaston,
,
LE4 8GQ
Course Summary
This course is supported by the LCC Waste management team's initiative Love Your Clothes. The short course is suitable for anyone wanting to learn how to make simple tote bags from existing items that they would like to recycle. For example, you might have an old pair of curtains, or jeans, or a quilt cover that you love and don't want to waste the fabric. This is a chance to re-cycle your items/fabric and make a completely different, useful and decorative tote bag. You will be supported to use the sewing machines provided but will need to have some experience of sewing with a sewing machine at home. You will be able to make at least one bag by the end of the course, or more, depending on your sewing skills.
Experience/Skills Required To Join This Course
You will need to be able to follow simple instructions, and be able to take part in group activities. You must have recent experience of using a sewing machine as you will not be taught how to use a machine/thread up a machine.
What Is The Course About?
This course will enable you to recycle any items at home that you love, into one or more tote bags, using the sewing machines provided. You will be supported to use the sewing machines provided and add any decorative effects by adding accessories or using machine/hand embroidery stitches.
For The Session/s You Will Need:
Previously used or discarded fabric. All of the equipment will be provided for this session if you are a complete beginner. However if you wish to bring your own equipment you can, for example, scissors, tape measure, threads, iron on interacting, lace, ribbon and buttons for decoration. Fabric will not be provided. You will need to bring items to recycle – fabric that doesn't stretch preferred. £1 will be charged for any items made using the accessories/decoration provided.
To book: Visit Leicestershire Adult Learning Services Go Learn! website: https://lals.abscloud.co.uk/PSWebEnrolment/webenrolment.aspx?page=~/webcontrols/coursedisplay.ascx&CourseInformationID=3158
Find us on Facebook
Leave your feedback, ask questions or find out about the latest recycling news, events and free courses around Leicestershire
Find Us