Pumpkin Smash at Stokes Wood Allotments – Leicester
November 13, 2021 - 10:30 am - 12:30 pm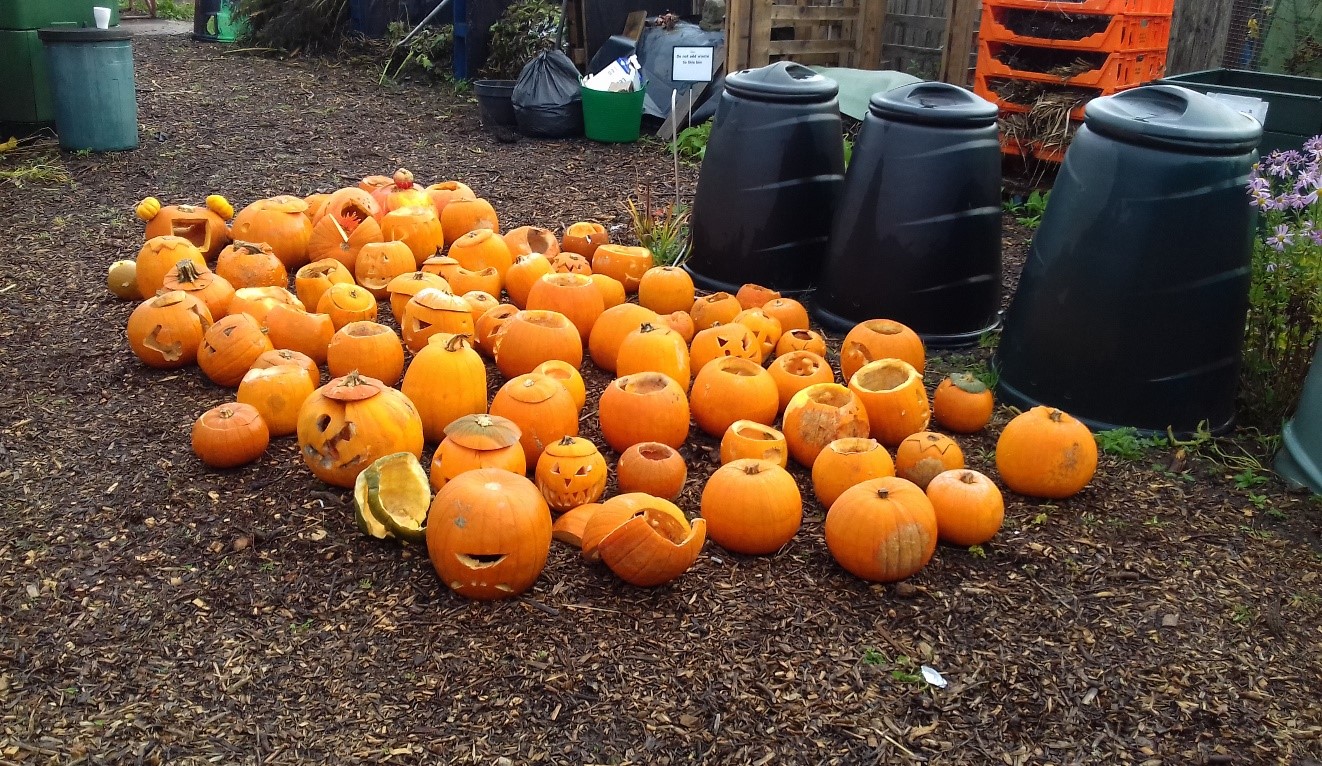 Event Location
---
Stokes wood Allotment
2b Stokes Drive,
Leicester,
Leicestershire,
LE3 9BR
Wondering what to do with your pumpkin(s) post Halloween?
Composting them is a great option, although not everyone knows how to do it, or has space for a compost bin or heap at home.
If you, your school, club, group, or family, have a pumpkin or pumpkins to dispose of please bring them to
Stokeswood Allotment Compost Demonstration site, 2b Stokes Drive LE3 9BR
on Saturday 13th November 10.30 – 12.30 – continuing into the afternoon as required
(Other dates can be arranged by appointment).
Drop your pumpkins and run, or stay and have a smashing time getting them ready for composting . Please wear appropriate clothing if you intend to take part in the pumpkin smash as it can get messy!
While you are there you'll have the opportunity to learn a bit about composting from a Master Composter, take a tour the composting demonstration site and learn about the range of different composting techniques available. There's also a cafe on site.
Schools and Groups – if you have pumpkins that require collection / transportation please email carryoncomposting1 @gmail.com to make arrangements.
For more information on the Pumpkin smash, and why composting is a great way to dispose of pumpkins please visit: http://www.carryoncomposting.com/142941483/7062984/posting/pumpkin-smash-and-halloween-2021
Find us on Facebook
Leave your feedback, ask questions or find out about the latest recycling news, events and free courses around Leicestershire
Find Us