Leicestershire County Council is committed to improving the local environment through waste prevention and reuse to minimise the amount thrown away, reducing carbon and improving biodiversity. In order to help eligible community based organisations achieve this, the Council is offering up to £3,000 in the form of SHIRE Environment Grants.
Further information, guidance and application forms can be found here https://www.leicestershirecommunities.org.uk/grants/environment-grant.html
We are particularly interested in funding new and innovative projects that will reduce the amount of household waste produced in Leicestershire.
Projects currently being funded that aim to reduce household waste:
Market Harborough Fixers – Repair events – Funding towards volunteer training
Hinckley Fixers – Repair events – Funding towards equipment, etc.
Ellistown Parish Council – Compost demonstration area
Loughborough Wellbeing Centre – Upstitch project – Textile reuse and upcycling sessions
The Eye FM – Radio recycling scheme
Little Bird SOS – (Re)Create – Online upcycling resources
Examples of past projects that reduce household waste
Ekojoe
Ekojoe ran a series of Love Food Hate Waste family day event at Blaby allotments, focusing on delivering waste prevention messages to residents.  The event consisted of various stalls on home composting, repair and food waste prevention to help residents reduce their own household waste.
Melton Community Allotment
Melton Community Allotment is a social enterprise run by volunteers based within Melton Country Park. The allotment is run for the benefit of local interest groups as well as the local community and provides a resource for information, advice and training.
The grant has provided funding to create a new composting demonstration area on the site. The funds have gone towards developing the area and providing training resources.
The new space provides an area for composting demonstrations and training and offers the ability to compost the sites green waste.
The project has really benefitted the area and continues to inform, educate and train site users and the local community, creating a valuable resource.
Swepstone Parish Council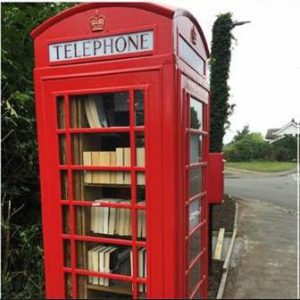 Swepstone Parish Council covers two villages in North West Leicestershire, Swepstone and Newton Burgoland.
Swepstone already had a 'Swap Stop' station where residents can leave books and DVDs they no longer want and take items away they would like to try; the grant has provided funding for the neighbouring village, Newton Burgoland, to have a similar service housed within a red phone box. Funds were used to fit the phone box out with solar lighting and shelving for the book and DVDs.
The project has taken off and has had a positive impact on the parish. The 'Swap Stop' is used regularly allowing items to be reused and find a new home.
Falcon Support Services
Falcon Support Services is a registered charity with a mission to help people to live independently and positively contribute to their community. They offer accommodation and support, as well as opportunities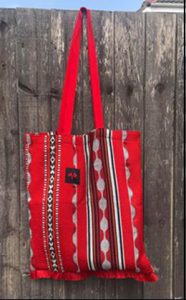 to help people achieve independence and social inclusion, by linking them to training opportunities, work experience, volunteering pathways and community integration.
The grant has supported the charity by providing funding to help combine the benefits of their current projects, the 'Drop In' and 'Muto' to deliver portable textile recycling and upcycling workshops for homeless and other vulnerable adults at a series of locations around Leicestershire.
These workshops are delivered in either a room or on a converted recycling bus. The project is already working in partnership with Leicestershire County Council, who provide branded products that have been seized by Leicestershire
Trading Standards and passed on to Falcon Support Services to be used on the Muto project. Muto creatively upcycles these products to prevent them from going to disposal. The textiles are de-branded and made into new reusable items. The project also works with large amounts of unwanted textiles donated from the local community and aims to reduce the need for landfill by raising awareness of how to extend the life of clothing.
Following the success of the portable workshops, one project, running textile recycling and upcycling sessions, is now continuing and fully volunteer led.
Leicester Fixers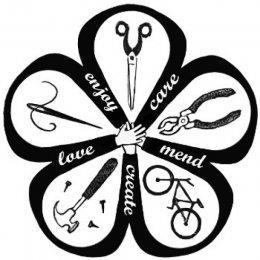 Leicester Fixers are a group of amateur and professional repairers and non-repairers that work together to mend broken items and learn more about repairs.
The grant has supported the Leicester Fixers to run a Leicestershire Outreach Programme to enable communities across the county to run their own Restart Parties. These parties
are events organised by volunteers to inspire people to mend their broken gadgets, buy for longevity and prevent electronics waste.
The aim of the project is to enable groups to self-organise and bring Restart Parties to their own community. This is done by providing support, insurance and toolkits to enable new groups to run these events throughout the year.
Following the successful completion of the project, repair events have taken place and groups set up in Lutterworth, Hinckley, Loughborough, Melton Mowbray, Market Harborough and Coalville.
Projects we would like to see that aim to reduce household waste:
Community give or take events
Composting demonstration sites
Furniture reuse classes
Repair cafes
Tool library
Zero waste projects
Community fridge or food share
Examples from other organisations
Belfast tool library: https://www.belfasttoollibrary.com/ is the first tool lending library in Northern Ireland.   Tool Libraries work just like any other library.  You become a member and then you can borrow tools.  We would be interested in encouraging eligible organisations within Leicestershire to set up tool libraries within their local community.
Workshops
The SHIRE Environment Grants Team will be hosting a number of workshops that aim to encourage groups and organisations to put forward applications to reduce household waste in Leicestershire, as well as a number of drop in sessions to give applicants the opportunity to ask questions about their project idea. The workshops will run virtually through Microsoft Teams. Details of upcoming workshops can be found by following this link https://www.leicestershirecommunities.org.uk/grants/environment-grant.html
Find us on Facebook
Leave your feedback, ask questions or find out about the latest recycling news, events and free courses around Leicestershire
Find Us