Seeking #recyclingheroes for Global recycling day – 18th March
March 13, 2020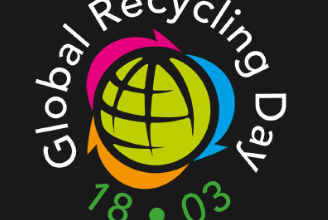 Who's a recycling hero in your community?
Global recycling day is an annual event to highlight just how important recycling is, and will remain to be in the future. It's organised by the Global Recycling Foundation (consisting of a group of recycling industry leaders) who say "Recycling is a key part of the circular economy, helping to protect our natural resources. Each year the 'Seventh Resource' (recyclables) saves over 700 million tonnes in CO2 emissions and this is projected to increase to 1 billion tons by 2030. There is no doubt recycling is on the front line in the war to save the future of our planet and humanity."
This year the Global Recycling Foundation are asking for nominations for your recycling hero. Although it may be tempting to nominate Greta Thunberg or David Attenborough, the competition is actually hoping to shine a light on people promoting more local actions, campaigns or projects.
Anyone can nominate a recycling hero (and you can nominate yourself too). Ten nominees will be chosen to receive a prize of $1000 (about £795) which they can put towards their recycling campaign or project.
To find out more and to nominate your #Recyclingheroes please visit; https://www.globalrecyclingday.com/recycling-heroes/2020-competition/
Find us on Facebook
Leave your feedback, ask questions or find out about the latest recycling news, events and free courses around Leicestershire
Find Us