Have your say on proposed changes to the opening hours of Leicestershire Recycling & Household Waste Sites.
July 2, 2019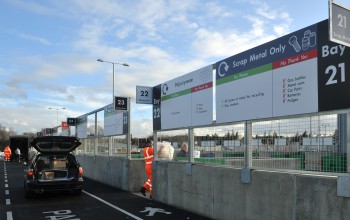 Leicestershire County Council is asking Leicestershire residents to have their say on proposed changes to the counties Recycling and Household Waste Sites.
The proposal is to:
Reduce the summer opening hours by 2 hours a day to close at 5pm instead of 7pm, April to September. Winter hours will remain the same.
 Expand the current permit scheme to accept commercial style fridges and freezers, car tyres and hazardous wood for a small charge.
These changes are estimated to achieve savings of £134,000 from a change to operational hours, and £2,000 from the introduction of the additional waste streams, by the end of 2020/21.
Find out more about the proposed changes here:  Proposed changes to RHWS booklet
Follow this link to share your views on the proposal: https://www.leicestershire.gov.uk/wastesitechanges
The consultation on the proposed service change will start on Monday 1st July and run until 23rd September 2019.
Find us on Facebook
Leave your feedback, ask questions or find out about the latest recycling news, events and free courses around Leicestershire
Find Us