Volunteer in 2017
January 7, 2017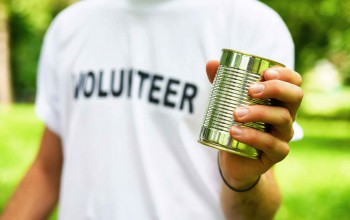 Leicestershire County Councils Environment and Waste team run several volunteer schemes which help to reduce the social, environmental and financial damage of waste in Leicestershire.
Our volunteers do a range of activities, for example; helping primary school children to compost, helping new parents to experiment with reusable nappies, running waste free cooking classes for young people, and even running a café that serves only meals made with food that would otherwise go to waste.
Our volunteers do vital work towards making Leicestershire a less wasteful, greener, happier and more caring place.
If you are looking for a new challenge in 2017 and care about the impact of waste on our lives, we would love you to join us. For more information about our volunteer schemes and for information on how to get involved, click here
Find us on Facebook
Leave your feedback, ask questions or find out about the latest recycling news, events and free courses around Leicestershire
Find Us