Running a food waste project? – Share your ideas.
June 27, 2016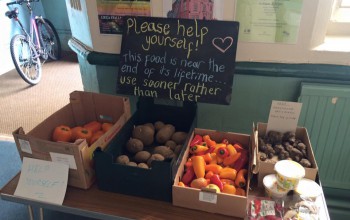 Food waste is a subject that many people are passionate about. Celebrity chefs are lending their support and projects aiming to highlight and tackle the issue seem to be popping up everywhere.
The Guardian newspaper is currently asking "What can be done about food waste?", and is asking for those people who are doing something to get in touch and share what it is they are doing, and your thoughts on what actually works and what doesn't.
If you care about the issue of food waste and are doing something about it either in your own home or as part of a larger project, we encourage you to record and share your knowledge and experience so that others can learn from what you have to say.
This link takes you to the relevant page on the Guardian website: https://www.theguardian.com/environment/2016/jun/23/food-waste-what-can-we-do-about-it?CMP=Share_AndroidApp_Email
Find us on Facebook
Leave your feedback, ask questions or find out about the latest recycling news, events and free courses around Leicestershire
Find Us