SHIRE Recycling Grant 2018-19
May 8, 2018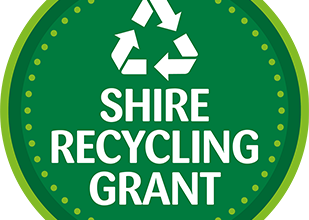 Leicestershire County Council has recently launched its 2018-19 SHIRE Recycling Grants, for eligible organisations and community based projects to deliver local waste prevention, recycling or composting activities.
Grants of up to £3,000 will be available through the scheme, which has three rounds of funding, with applications for the first round closing on Friday, 29 June 2018.
Grants will be available for any not for profit:
Community groups;
Registered charities;
Town and parish councils;
Social businesses and enterprises; and
Schools, academies, colleges, universities or other academic institutions.
Projects could include ideas such as Give and Take events, community food waste cafés, bag for life projects, community composting projects, second hand toy libraries or information sharing workshops.
The second round will have a closing date of Wednesday, 31 October 2018, with a final third round closing on Thursday, 31 January 2019.
More information can be found by calling 0116 305 7005 or visiting https://www.leicestershirecommunities.org.uk/grants/recycling-grant.html
Find us on Facebook
Leave your feedback, ask questions or find out about the latest recycling news, events and free courses around Leicestershire
Find Us