Winter Opening times for Leicestershire Recycling and Household Waste sites
September 30, 2016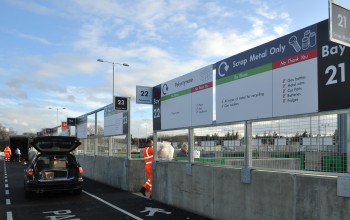 From Saturday 1 October all 14 recycling and household waste sites across Leicestershire will change to winter opening times.
From October to March, the opening times will be 9am – 4pm, opening days stay the same.
Each site has different opening days, before you go please visit the council website here to find the site nearest to you and to check which days it is open. Please note last entry into the site will be 5 minutes before closing.
A list of what can and can't be recycled can also be found via the link above.
Please note: you'll need a permit if you are using a
Van, pick-up truck or any vehicle designed or altered to transport goods
Trailer 4 foot 6 inches (1.37 metres) long or over
Disposing any chemicals, liquid paint or asbestos
All permits are free and can be applied for online or by calling 0116 305 0001.
If you currently have a long term waste permit you are reminded that these expire on 31 October. You can apply for a new 12 visit permit here.
Find us on Facebook
Leave your feedback, ask questions or find out about the latest recycling news, events and free courses around Leicestershire
Find Us